Aging Services
Our holistic, person-centered quality framework of standards reflects leadership in the field internationally through the promotion and advancement of programs and services designed to meet the health and personal care needs of older adults and their caregivers.
What we accredit
Standards for the following types of programs and services are in the manuals for Aging Services (AS) and Continuing Care Retirement Communities (CCRC):
Accreditation options

Aging Services
Organizations providing services for older adults and their families/support systems use the Aging Services (AS) Standards Manual. This manual includes both senior living/residential programs as well as a wide array of home and community-based services.

Continuing Care Retirement Communities
CARF is the only accreditor of CCRCs (also known as life plan communities). CCRCs offer multiple levels of care and are designed to foster a culture of independence, safety, and community. CARF has a Financial Advisory Panel that provides input on the development of financial standards and strategic education resources for CCRCs/LPCs.
Organizations with this service delivery model use the Continuing Care Retirement Community (CCRC) Standards Manual. Given the unique nature of the contractual relationship that CCRCs enter into with persons served, there are differences in the policies, procedures, length of the term of accreditation, and annual reporting requirements for CCRC accreditation.
Lenders seeking to invest in the senior housing and services sector may have questions about accreditation and how it helps identify an organization that is prepared to meet the terms of a lending arrangement. Go to the Lenders page for more information.
Get to know the standards

Education and training
See the training calendar for details about our training opportunities and educational webinars.

Purchase the standards
The standards are available for purchase through our online store.

Continuing Communication newsletter
Read recent issues of the Aging Services Continuing Communication newsletter.

CARF Connection blog
Learn about current trends, improving services, and the latest CARF news.

Promising Practices
Read articles that spotlight innovative provider practices.
We are your partner for quality and success

Value of accreditation
Our consultative peer-review process promotes active, dynamic planning focused on impact and outcomes. Learn how we can help your organization.

Steps to accreditation
Accreditation takes time to prepare for and requires ongoing improvement efforts. We will be with you every step of the way.
We're here to help!
No matter where you are in your accreditation journey, we are here to answer your questions and provide assistance.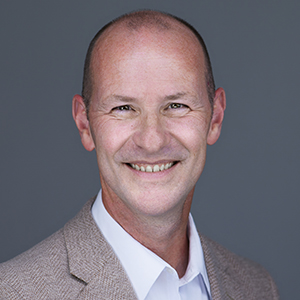 Terrence Carolan, MSPT, MBA
Managing Director of Medical Rehabilitation and Aging Services
Terrence Carolan has more than 20 years of experience as a provider, educator, and administrator in the medical rehabilitation field.