Medical Rehabilitation
Our person-centered, field driven standards promote evidence-based practices and person-centered care that enhance the functional ability and quality of life of persons with lived experience of a disease, disorder, or injury.
What we accredit
Standards for the following types of programs/services in a variety of settings, clinical environments, and specialty areas are in the Medical Rehabilitation (MED) Standards Manual:
Specialty program designations
These specialty standards can be added the programs listed above:
Get to know the standards

Education and training
See the training calendar for details about our training opportunities and educational webinars.

Purchase the standards
The standards are available for purchase through our online store.
Additional information
CARF accreditation is part of the scoring algorithm for Newsweek's best physical rehabilitation center rankings. Learn more.

Resources
Appendix D from the manual lists hyperlinks to information on topics referenced in the standards.

Best physical rehabilitation center rankings
CARF accreditation is included in the scoring algorithm for Newsweek's best physical rehabilitation center rankings.

Best hospitals for adult rehabilitation
Top rehabilitation hospitals ranked by U.S. News & World Report. 41 of the 50 have CARF-accredited programs!

CARF Connection blog
Learn about current trends, improving services, and the latest CARF news.

Promising Practices
Read articles that spotlight innovative provider practices.

Performance Management Workbook
Designed to walk providers through the process of designing a performance management system.
We are your partner for quality and success

Value of accreditation
Our consultative peer-review process promotes active, dynamic planning focused on impact and outcomes. Learn how we can help your organization.

Steps to accreditation
Accreditation takes time to prepare for and requires ongoing improvement efforts. We will be with you every step of the way.
We're here to help!
No matter where you are in your accreditation journey, we are here to answer your questions and provide assistance.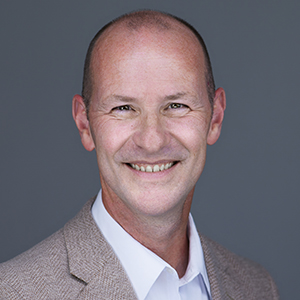 Terrence Carolan, MSPT, MBA
Managing Director of Medical Rehabilitation and Aging Services
Terrence Carolan has more than 20 years of experience as a provider, educator, and administrator in the medical rehabilitation field.