Welcome lenders
Accreditation can help you identify an organization in the senior housing and services sector that is more accountable for its business and financial practices.
Accredited organizations are better prepared because they have applied standards that address:
The standards also encourage regular review of financial performance, profitability, cash management, and investments. Accredited Continuing Care Retirement Communities (CCRCs) annually submit financial audit reports for review of margin/profitability ratios, liquidity ratios, and capital structure ratios.
To further support the long-term viability of accredited aging services organizations, the Financial Advisory Panel (FAP) provides strategic input into the financial standards.
To learn more, we encourage you to review the following resources:

Financial Planning and Management standards for CCRCs
CARF-accredited organizations strive to be financially responsible and solvent, conducting fiscal management in a manner that supports their mission, values, and annual performance objectives. Fiscal practices adhere to established accounting principles and business practices. Fiscal management covers daily operational cost management and incorporates plans for long-term solvency.

Financial Ratios & Trends Analysis of CARF-accredited CCRCs
Preview version. This publication provides key financial ratio data that have been used as benchmark data for the CCRC field. It is important for an organization to assess its financial health in a variety of ways. Comparing actual to budgeted performance, evaluating trends, and utilizing financial ratios are methods available to help evaluate performance.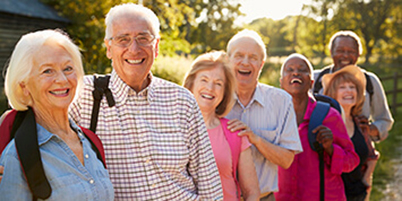 Consumer Guide to Understanding Financial Performance and Reporting
This booklet is an in-depth consumer guide to understanding financial performance and reporting for CCRCs.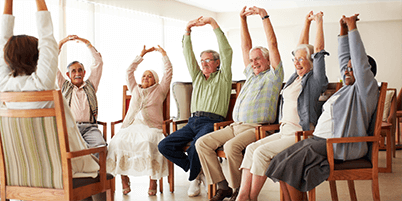 2023 LeadingAge Ziegler 200
Report that lists the largest not-for-profit systems providing aging services through senior living in the United States, by order of their total owned market-rate units. There are 120 CARF-accredited CCRCs on the 2023 list.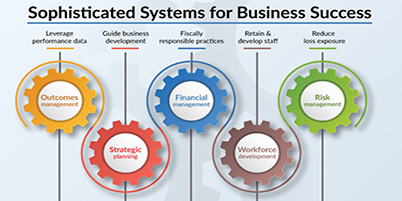 BB&T white paper
This BB&T white paper shows how accreditation helps strengthen programs from a business perspective.