Chasity Chamberlin is new managing director of CARF Employment and Community Services
Chasity Chamberlin has assumed the role of managing director of employment and community services for CARF International.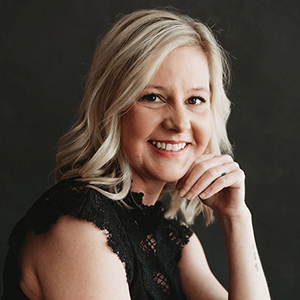 Chamberlin joins CARF staff following 20 years of experience in employment, residential, community integration, and other services for persons with disabilities and a history of involvement with CARF accreditation.
Chamberlin started her career as a program specialist working directly with persons served and was involved in individual service planning and oversight of program funding. Most recently, serving as regional director for Spero Health, a CARF-accredited provider of substance use disorder treatment, Chamberlin oversaw 8 outpatient clinics, 6 of which she opened in new communities. Prior to that, she held executive director positions for ResCare and ViaQuest, both operators of CARF-accredited programs. During that time, Chamberlin was also a CARF accreditation surveyor for 7 years; she said, "When I became a surveyor, I realized very quickly that I wanted to eventually achieve a full-time position at CARF to be able to further impact services provided on a larger scale."
Chamberlin succeeds Managing Director of Employment and Community Services Pete Hathaway, who will retire following 16 years of dedicated service. CARF President/CEO Brian J. Boon, PhD, expressed how Chamberlin's experience will help to further CARF's reach in the field. He said, "CARF is pleased that Ms. Chamberlin has joined CARF as its new managing director of employment and community services having spent several years in evolving leadership positions in service settings that focused on the meaningful integration of persons served into society. Her experience as a provider, the markets in which she has served, and having been a CARF surveyor have offered her the opportunity to be a great fit for CARF at this time as we advance our mission to enhance the lives of persons served."
CARF's employment and community services accreditation area includes standards for several areas, which can be found on the ECS page and has expanded over the past decade to include short-term immigration supports and rapid rehousing and homelessness prevention. CARF-accredited employment and community services serve individuals at more than 10,000 locations globally.
CARF has been accrediting health and human service organizations since 1966. Payers and regulators interested in more information may contact CARF at (888) 281-6531 or online at www.carf.org/contact. Reporters and members of the media, contact us at www.carf.org/news.
Stay informed
Subscribe for email notifications of our blog, newsletters, and news releases.