Dr. Michael J. Connolly joins CARF as Chief Medical Officer
Awarded clinician brings breadth of experience in health and human services to new role.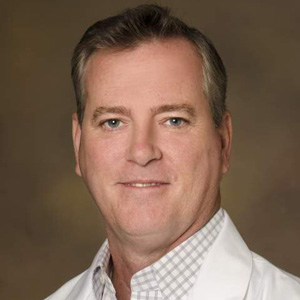 CARF International is pleased to announce that, effective April 1, 2023, Michael J. Connolly, DO, has joined the organization in the new role of Chief Medical Officer. With the goal of supporting CARF's mission of enhancing the lives of persons served, Dr. Connolly will provide medical leadership across CARF's accreditation areas, including behavioral health and substance use treatment, medical rehabilitation, and aging services.

Dr. Connolly is an awarded healthcare executive with more than 30 years of experience in health and human services. Most recently serving as Physician Executive for Banner University Medical Group (BUMG) – Tucson, Dr. Connolly built BUMG's first community-facing primary care practice in Tucson. Dr. Connolly has previously served as the Chief Clinical Executive for Navvis Healthcare, a population health management consulting firm and as Chief Quality Officer for Nevada Health Centers, Nevada's largest federally qualified health center. Along with other previous executive positions, he has remained a practicing clinician throughout his career.

Dr. Connolly has a long history of developing and improving patient care models, and optimizing clinical and financial outcomes in value-based care models. He has spent much of his career developing and scaling population health infrastructures and leading clinician and community stakeholder buy-in to improve access to care and driving community outreach.

Dr. Connolly partnered with HMSA, Hawaii's largest medical insurer, to develop the Community Action network in the city of Hilo, an underserved community on the island of Hawaii. This community group, comprising healthcare agencies, food banks, law enforcement, and other community services, helped at-risk populations to access health and human services and avoid unnecessary medical complications, transportation for care outside of the community, and cost.

Of his appointment to the position, Dr. Connolly said, "The opportunity to contribute to CARF, an organization that has a long history of demonstrated devotion to the people it serves and to collaborative improvement of health and human services with a truly global reach fascinates me. To be in a position where my experience in healthcare and human services can have global impact is rare and much more than I ever anticipated for my career. I am beyond thankful."

"With CARF's focus on advancing quality services to persons served across the lifespan, Dr. Connolly's experience and expertise make him a valued addition to our team," said CARF President/CEO Brian J. Boon, PhD "As Dr. Connolly engages with key stakeholders across CARF's growing global market, he will advance CARF's collective capabilities of enhancing both the value of the consultative accreditation experience and business value to our customers."

Dr. Connolly received his doctorate in Osteopathic Medicine from the New York College of Osteopathic Medicine in Old Westbury, New York, completed his residency in Internal Medicine at Yale University and a Geriatric Medicine fellowship at Stony Brook University. His board appointments include chairing committees for quality improvement and finance with Carondelet Medical Group. He has also served on the board of directors for Banner Southern Arizona Health Plan and Mercy Care Plan, one of Arizona's largest Medicaid providers. Dr. Connolly was awarded Compassionate Physician of the Year by Carondelet Medical Group in 2010 and achieved the Commitment to Clinical Excellence Award in 2008.
CARF has been accrediting health and human service organizations since 1966. Payers and regulators interested in more information may contact CARF at (888) 281-6531 or online at www.carf.org/contact. Reporters and members of the media, contact us at www.carf.org/news.
Stay informed
Subscribe for email notifications of our blog, newsletters, and news releases.